Arthritis in the feet can be defined by the inflammation of the cartilage and lining of the body's joints. There are 28 bones and over 30 joints in the foot. If arthritis develops in one or more of the joints, your balance and walking may be affected.
Other common symptoms can include pain or tenderness, stiffness or reduced motion and swelling.
Arthritis treatments depend on the severity of the arthritis but a good starting point is to have shoes that are comfortable and support your foot. It is important to have smooth internal seams which will prevent irritation and rubbing on sore joints. You may want to try an insole such as our Triad a ¾ length insole which is anatomically designed to provide maximum comfort and support. They are made with Poron® which provides superior performance and shock absorption, resulting in less shock to the feet and joints. Poron® also provides superb resistance to abrasion and friction.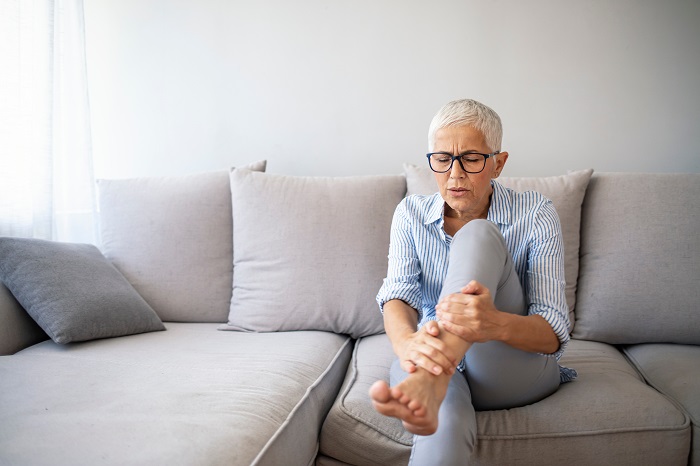 Another alternative is the Profoot's SoftGel range, a collection of products which contain an advanced polymer gel to prevent friction and relieve pressure on tender areas. The gel contains a medical grade mineral oil which helps to keep skin soft and supple. Favourites from the collection include the Toe Protector and Toe Spreader – the spreader helps to align first and second toes and can also help to reduce bunion pain, commonly associated with arthritis of the foot. The Toe Protector can help by relieving friction between toe and shoe, whilst cushioning and moisturising.
We would always advise a visit to a chiropodist if you are unsure or visit the NRAS website
Some Profoot products to help with Arthritic Foot Care: