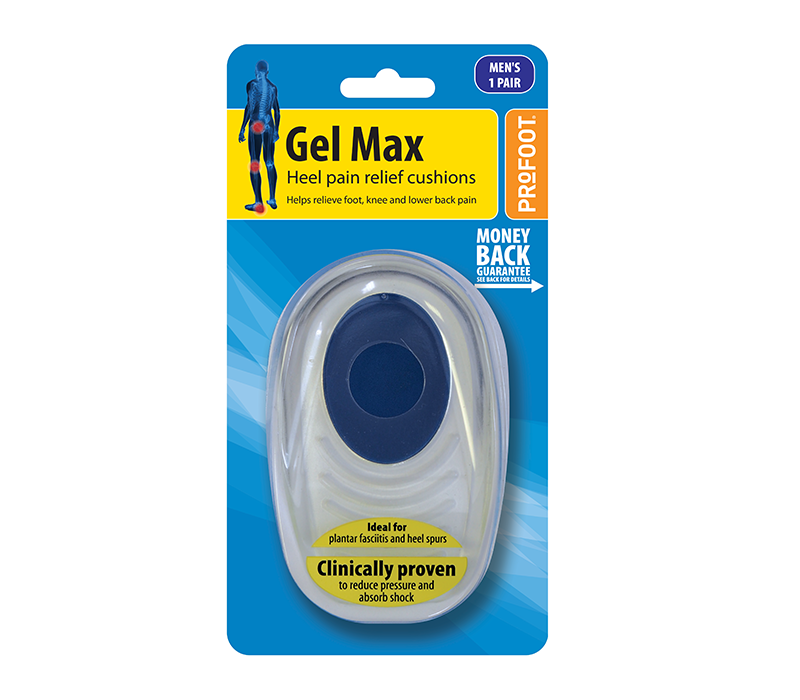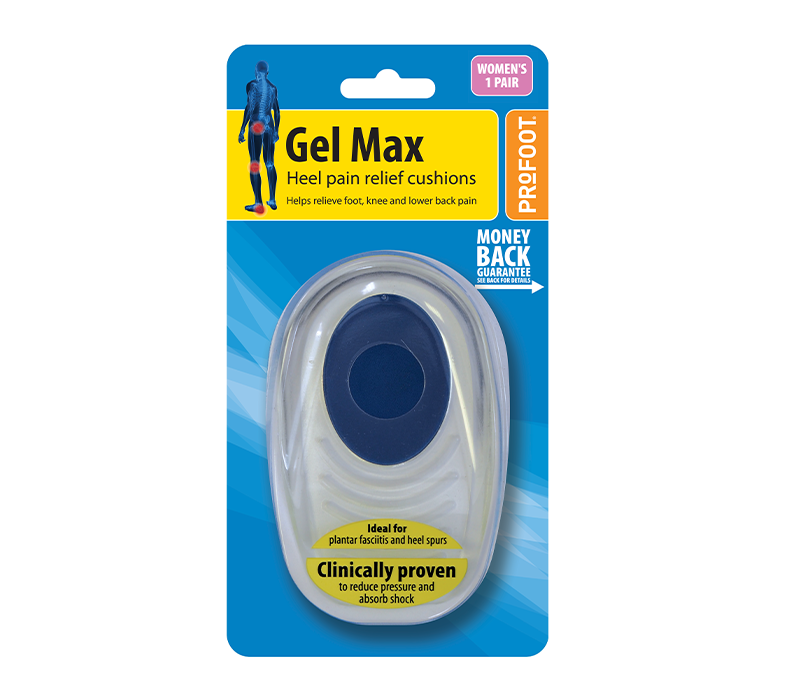 Ideal for Heel Spur, Plantar Fasciitis, Knee and Back Pain
Our anti-fatigue heel cushions provide all-day comfort for your feet, no matter the level of activity they endure. Giving you relief from plantar fasciitis, knee, or back pain.
The advanced gel and PORON® design cushion every step, helping to relieve heel, knee, and lower back pain associated with foot impact and heel strike. Our heel cushion is clinically proven to reduce pressure and shock, making it a versatile solution to your foot discomfort.
Our Gel Max Heel Cushions feature an extra-thick PORON® center for superior comfort and to prevent the build-up of hard skin on your heels. Plus, the ribbed design provides massaging action and heel protection.
PORON® Technology cellular urethanes are lightweight and offer exceptional cushioning and shock absorption. In side-by-side drop weight tests, PORON® Materials outperformed all other gel and foam-based materials, making them a superior choice for cushioning against impact.
Our Gel Max Heel Cushions are available for Men and Women.
Say goodbye to foot discomfort with Profoot Gel Max Heel Pads.
Key Features:
Clinically proven to reduce pressure and shock
Extra thick Poron cenre for superior comfort
Helps prevent hard skin build-up on the heel
Mens and womens sizes
One size fits all
Heel protection
Ribbed for massaging action
Cupped Heel
Available at the following stores:
Find your local Pharmacy
How to use Gel Max Cushions:
Insert the Gel Max into the heel of shoe, flat side down.
Important: Make sure to always wear Gel Max Heel Cushions in both shoes.
Money Back Guarantee:
The Profoot Gel Max Heel Cushion is eligible for a full refund if returned within 30 days of purchase.
This guarantee does not affect your statutory rights.
Visit our Money Back Guarantee Page to learn more.
Learn more about Footcare
Follow the buttons below for articles on how to look after your feet.