Reasons to use Mycosan
Suffering from fungal nail? Mycosan offers everything for fungus free feet.

Proven Efficacy
Mycosan Fungal Nail treatment has been clinically proven to be a quick and effective solution against the fungi that cause fungal nail.

Fast, Visible Results*
*During a consumer study 92% of the users of our Fungal Nail Treatment noticed an improvement of the nail surface within 2 weeks.

Unique Precision Brush
Mycosan Fungal Nail treatment has a unique precision brush making it possible to reach even the smallest spots.

Confident Fungus Free Feet
Our nail fungus treatment offers an effective treatment against fungal infections. Our feet are important , make sure to look after them.
What is Mycosan?
Proven & effective treatment for fungal nail and full protection against fungal (re)infection.
Mycosan is proven, effective and active against fungi that cause fungal nail. It is a simple and fast solution with results seen within 2 weeks*. Mycosan Fungal Nail has a unique composition that can be used by diabetics and on children from the age of 4.
Fungal Nail treatment
Mycosan Fungal Nail treats mild to moderate forms of fungal nail.
Mycosan protects surrounding nails against fungal infections.
*92% of the users during a consumer study in 2011 saw in 2 weeks time an improvement of the nail surface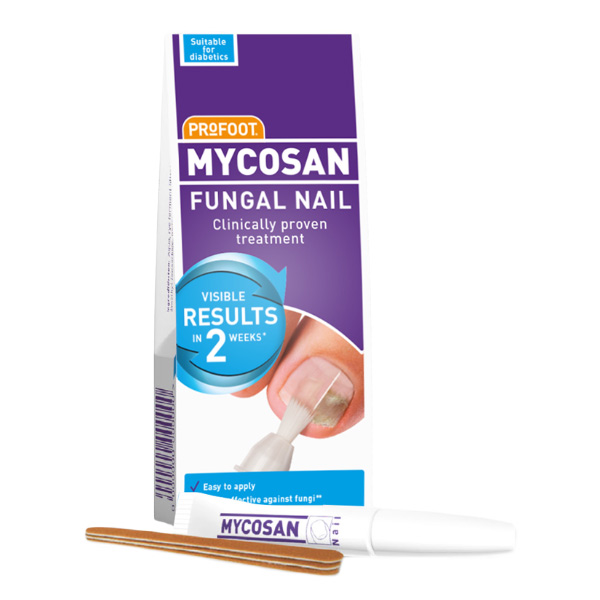 Tips for Healthy Feet
Inspect your feet regularly and pay attention to changes in colour, texture and appearance.
Take the Fungal Nail test
This fungal nail test will help you to determine whether you have an increased risk of a nail infection.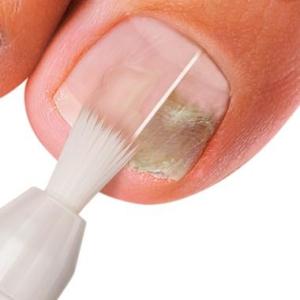 Why use Mycosan for fungal nail?
Mycosan Fungal Nail – a simple, quick and effective way to get rid of a fungal nail infection.
Mycosan treats light forms of fungal nails.
Mycosan protects healthy nails against fungus.
Mycosan cares for the treated nail.
Short but effective treatment.
Easy to use with a unique brush for quick treatment.
Dermatologically tested.
Odour free.
All inclusive – everything you need in one package. You do not need additional products like cotton wool, nail polish remover, nail files etc.
I have been using this product for over two weeks and the infected nail looks as if it is getting better.
The discolouration is growing out nicely ,only by a tiny bit but the nail doesn't feel sore.
So far so good.