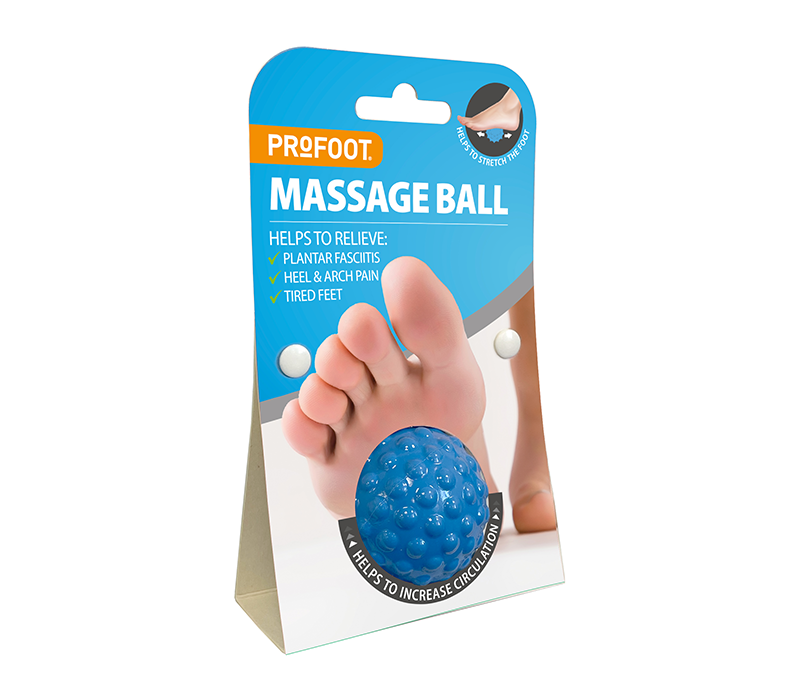 Profoot Massage Ball: Your Solution for Foot Relief and Revitalisation
Transform Your Foot Care Routine with the Profoot Massage Ball
The Profoot Massage Ball is expertly designed to alleviate foot tension and discomfort. This simple yet effective tool is your ally against common foot ailments like plantar fasciitis, heel spurs, and general fatigue. Its ease of use makes it an essential addition to anyone's foot care arsenal, offering the benefits of a therapeutic foot massage right in the comfort of your home.
Key Features:
Targeted Relief: Specifically aids in relieving plantar fasciitis and heel & arch pain.
Boosts Circulation: Rolling the ball under your foot stimulates blood flow, enhancing circulation.
Soothes Tired Feet: Provides a natural, rejuvenating treatment for weary feet.
Versatile Utility: Ideal for a range of foot-related discomforts, promoting overall foot health.
Simple and Effective Usage
Comfortable Positioning: Start by sitting in a comfortable chair, placing the Massage Ball on the floor.
Gentle Rolling: Place your foot over the ball and gently roll it under your foot, side to side and front to back, to massage the entire sole.
Pressure Adjustment: Begin with light pressure, gradually increasing as needed for more intense relief.
Duration: Use for 3 to 4 minutes on each foot for optimal results.
Profoot's Massage Ball is available at various pharmacies. Use our Profoot Pharmacy Finder below to locate a retailer near you and support local businesses.
Available at the following stores:
Find your local Pharmacy
How to use the Profoot Massage Ball:
Sit in a comfortable chair and with the Massage Ball on the floor, place your foot over it. Lean slightly forward to help regulate the pressure on the ball. Gently roll the ball under your foot, side to side and front to back. Start with gentle pressure, gradually adding more by pressing down on the ball as you roll it.
Use it for 3 to 4 minutes before switching to the other foot.
Warnings:
For external use only.
Do not use on broken or bleeding skin.
If you have diabetes or poor circulation, consult a doctor or chiropodist before using. If the blister fails to heal or the surrounding skin becomes red and swollen, consult your doctor or pharmacist.
Discontinue use if any discomfort or irritation occurs.
Keep out of reach of children.
Complement Your Foot Care
Enhance your foot care regimen with our range of related products like Toe Beds, 24 Hour Feet Invisible Gel Cushions, and Soft Gel Toe Support. For more comprehensive foot care insights, explore our articles on common foot problems and helpful foot care tips.
Learn more about Footcare
Follow the buttons below for articles on how to look after your feet.